A Portacath, or "port" as it is commonly referred, is a device that sits under the skin to give improved access to veins. The port sits under the skin on the chest wall and is attached to a catheter (tube) which is guided into the large veins in the chest.
A portacath can be used to deliver intravenous medications including chemotherapy, immunoglobulin treatment, IV fluids and blood products. They can also be used for scans that require intravenous contrast and have the ability to have blood drawn out of them for blood test. Portacaths are a convenient option for people who require a lot of intravenous medicines over a long time period, and can last for years without having to be replaced.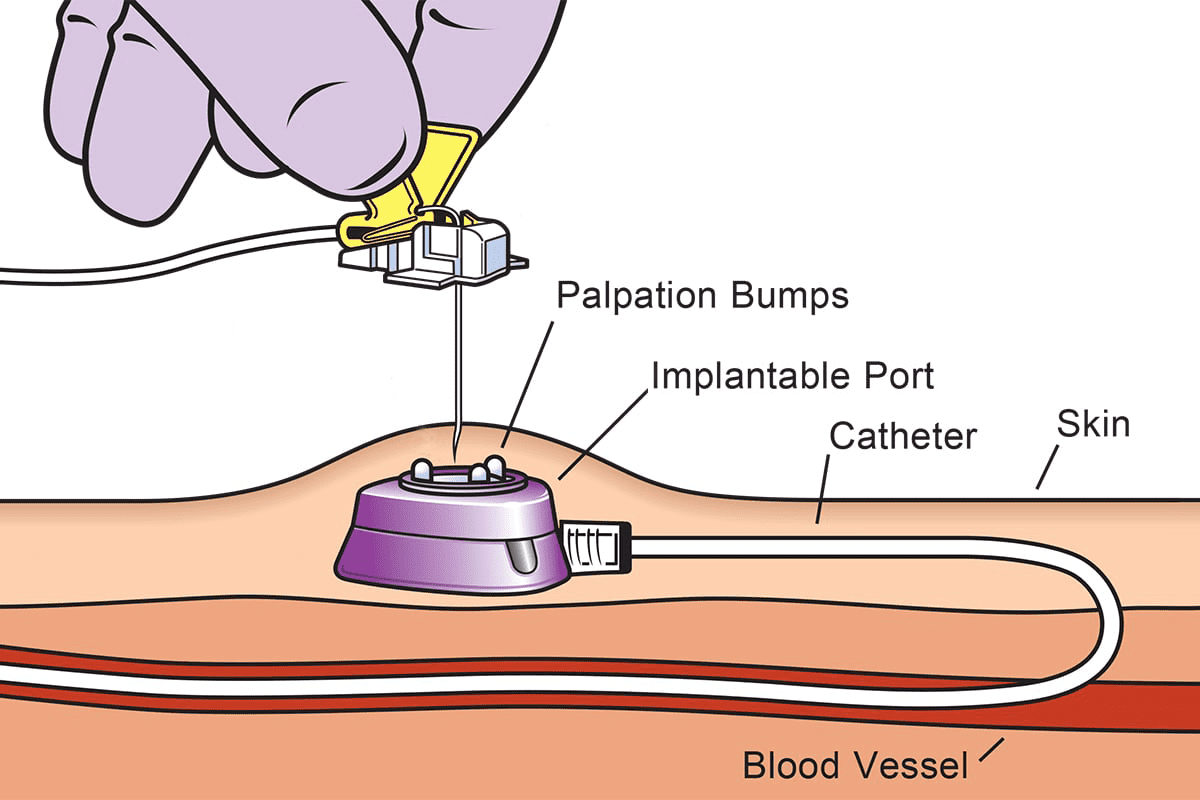 The procedure for Portacath insertion requires an incision on the chest wall to access a small vein to insert the catheter into, and place the port under the skin. It is generally short in duration (less than 1 hour) and can be done as a day procedure.
A Portacath can be removed when it is no longer required. This is a much more straightforward procedure and also done as a day procedure.